"My other love is Drawing". Inspiration comes in all forms, as I started to read "East to the Dawn" by Susan Butler about the amazing Amelia Earhart, the spirit of the adventure embodied me and I started this drawing. Pen and Ink with Pencil Highlights.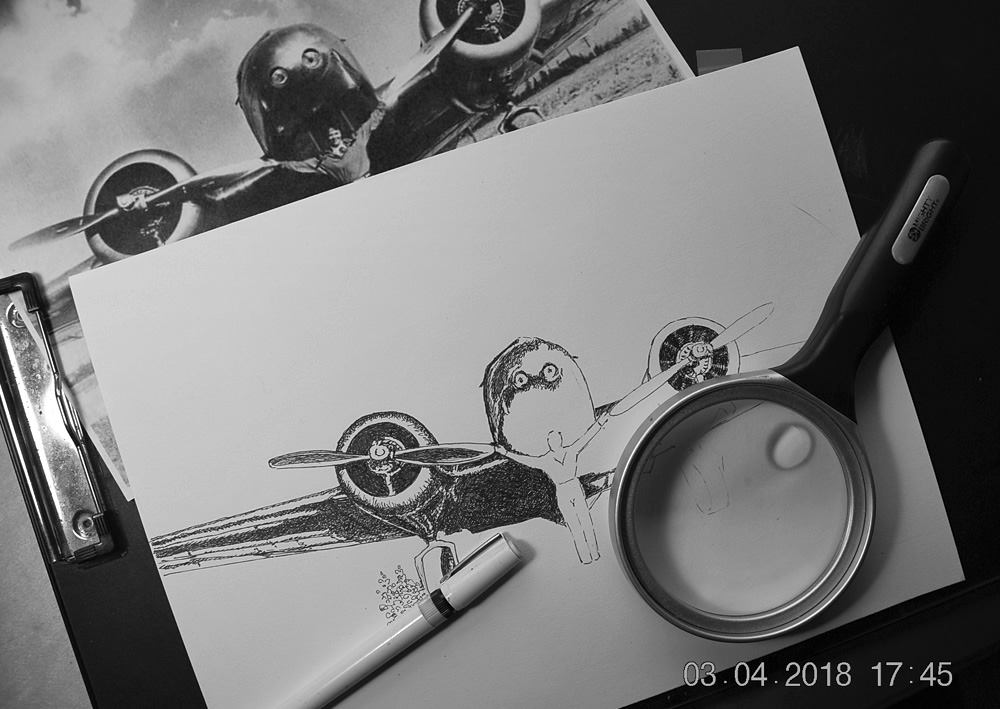 Started this off, reference drawing behind pen and ink.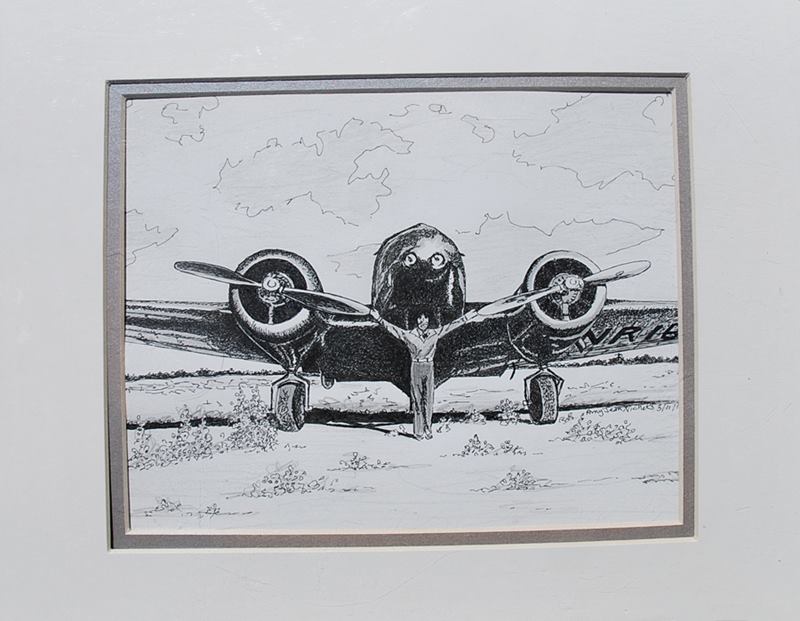 Final image, pen and ink. Matted and ready to go.