Enamel| Dogwood
I remember the Dogwood trees as a child on the farm. They gave me hope that there was a bright renewal at the four corners of the Earth. My inspiration comes from the Dogwood trees that surround my fifth generation farm in Bath, Ohio.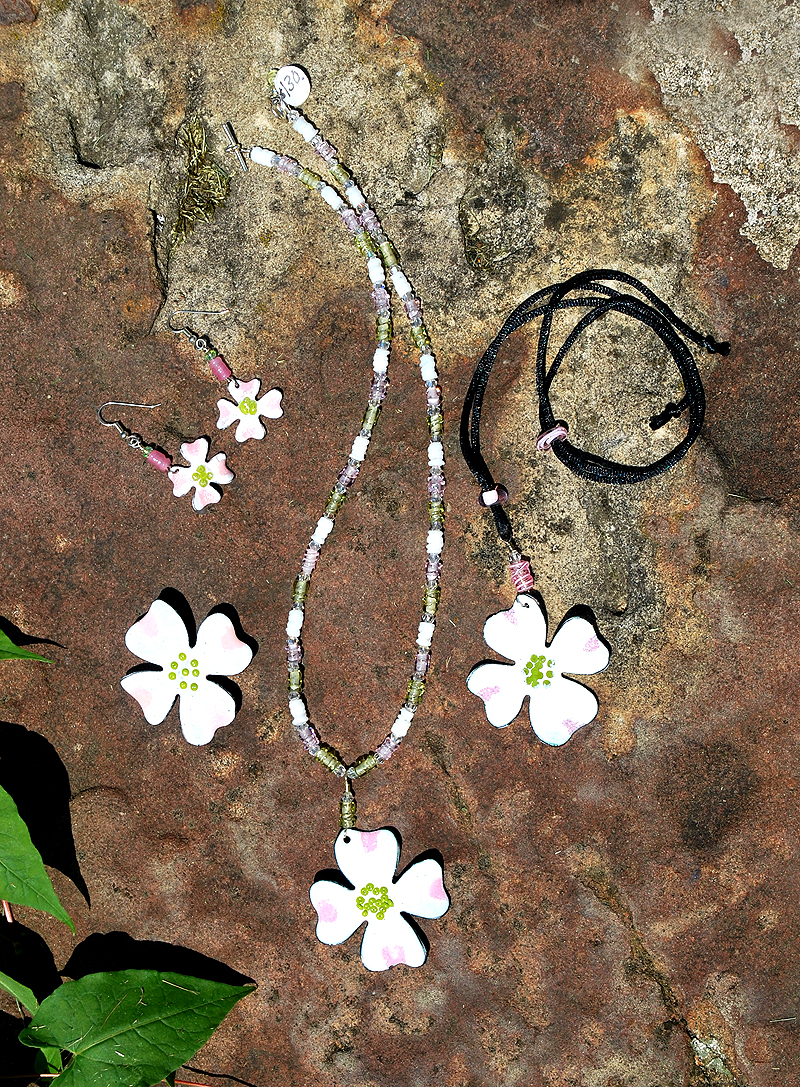 $40.00 Dogwood Pendant made of Handmade Glass Beads/Glass Enamel/Silver Wire/Black Satin Cord/Copper. All adjustable 32" around.
$30.00 Dogwood Pins are 2" wide. Pins made of Glass Enamels/Copper/Silver Color Pin Back
$40.00 Dogwood Earrings are made of Handmade Glass Beads/Enamels/Copper/Gold Filled Wire. Earrings are about 2" long with hook. Earrings can be turned into Clip-on or Surgical Steel. An extra charge of $10.00 for Clip-ons.
$130.00 Dogwood Necklace –
1 Copper Enamel Dogwood Bloom, Handmade Glass Beads, Swarovski Crystals, Seed Beads, other Misc. Glass Beads and Silver Toggle Clasp. About 23" around
Please specify color of Enamels.
---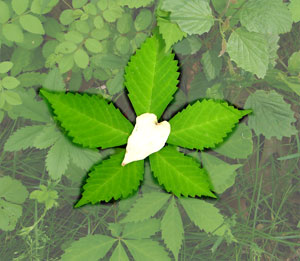 Please see the Jewelry Pages for more examples of Enamel Jewelry.