"My other love is Drawing". Inspiration comes in all forms, as Amy started to read "East to the Dawn" by Susan Butler about the amazing Amelia Earhart, the spirit of the adventure embodied her and she started this drawing. Pen and Ink with Pencil Highlights.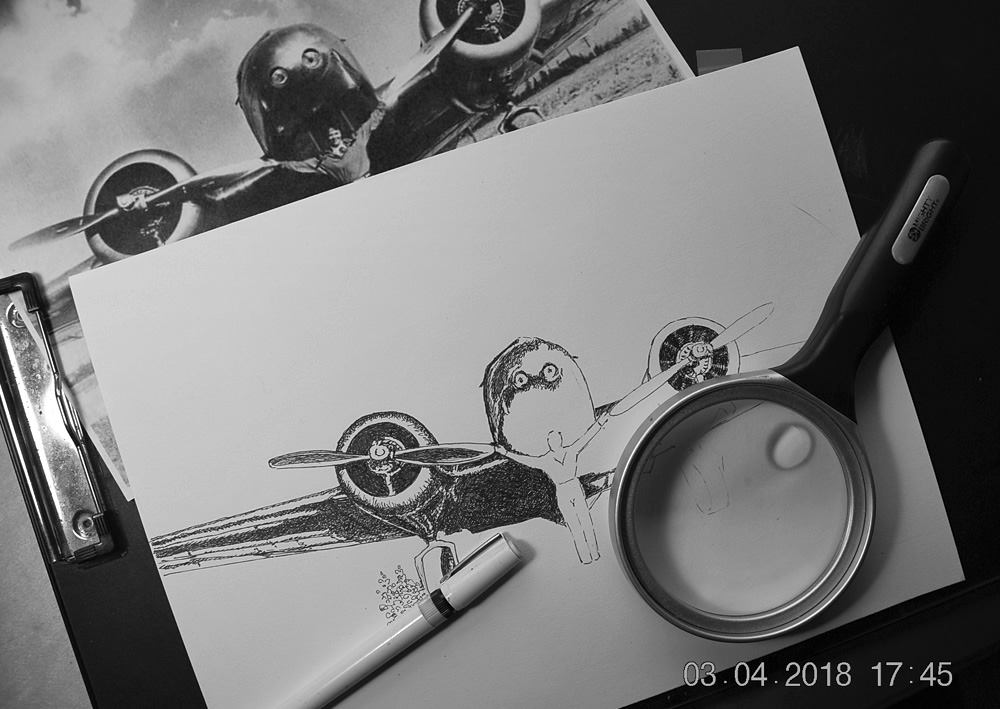 Started this off, reference drawing behind pen and ink.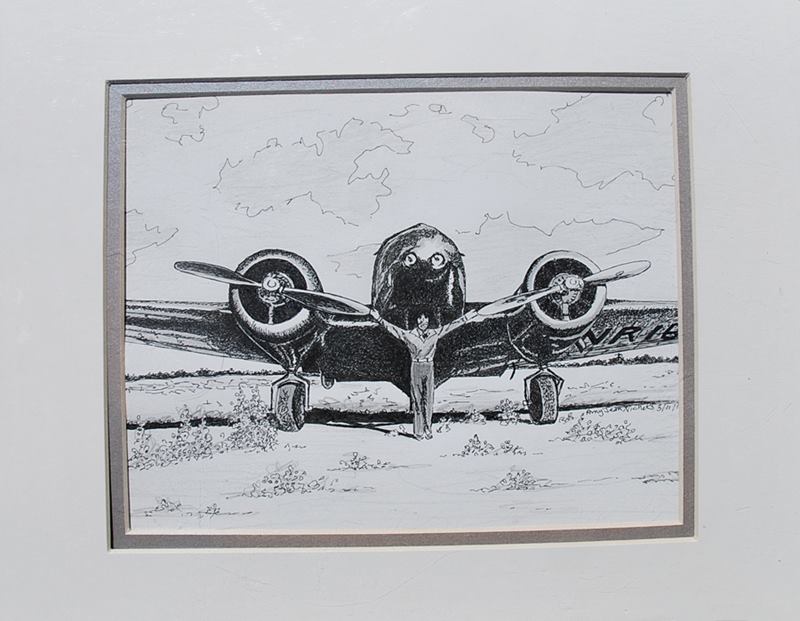 Final image, pen and ink. Matted and ready to go.